Flyball - the fast and frenetic dog sport enjoyed by particpiants and audiences alike!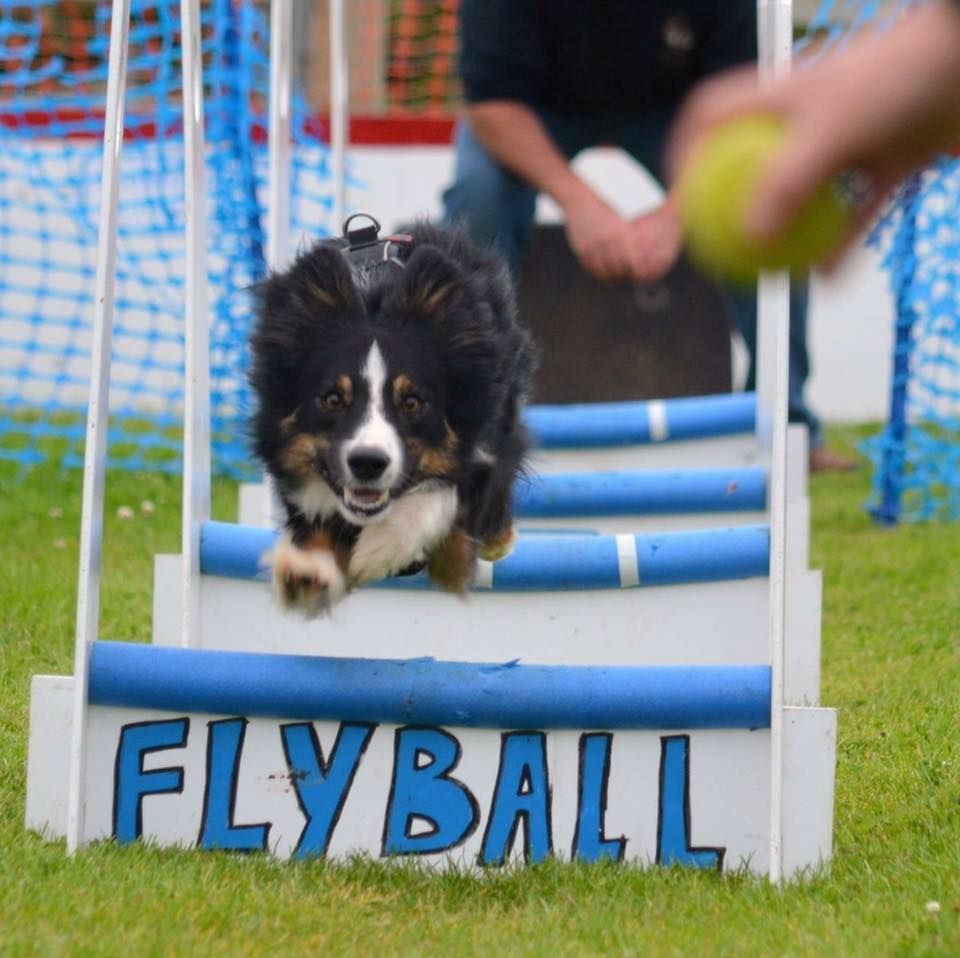 Dogs need to learn a variety of skills including jumping the hurdles, operating the box, catching the ball, and racing past other dogs in close proximity.

Flyball is a fun activity to do with energetic dogs, that doesn't require as much movement from the handler as agility! However dogs do need to be of a sound temperament, have a good recall and be at least 12 months old.
We currently offer weekly Flyball for Fun groups on a Monday evening for all levels, with daytime classes coming soon.
We also offer taster sessions throughout the year - details on our website and Facebook page as they happen.
Please get in touch for further details.
You do not need to be a member to attend our taster sessions.